So nice to have an article written about the annual house tour (and perhaps my journey related to the cause).  It certainly expresses my passion regarding (though some of the details are mildly off - see below) my desire to spread autism awareness, help enhance parental & professional development in our local schools, and share my passion for local real estate and architecture.  (My husband is an architect and I'm a realtor).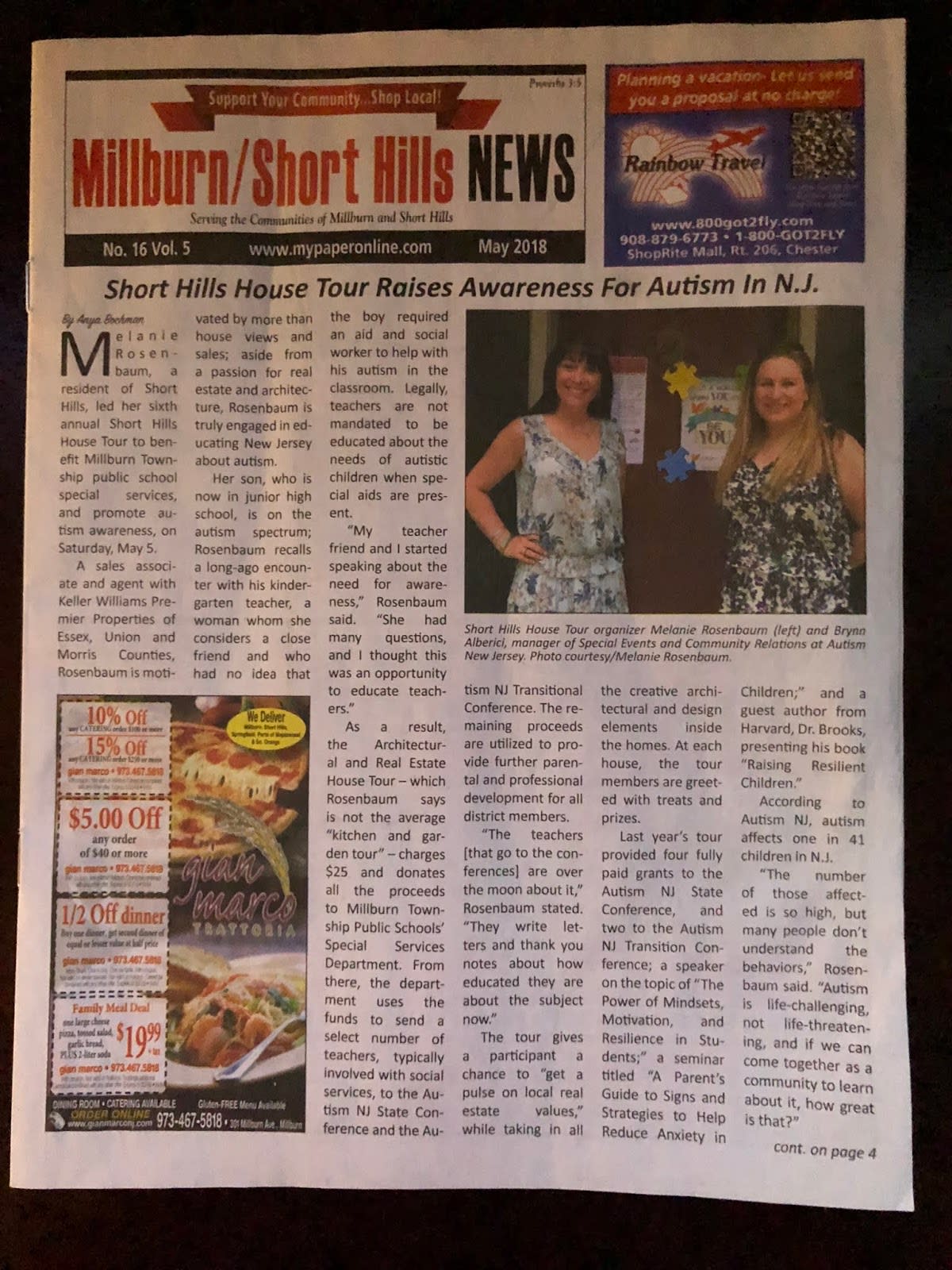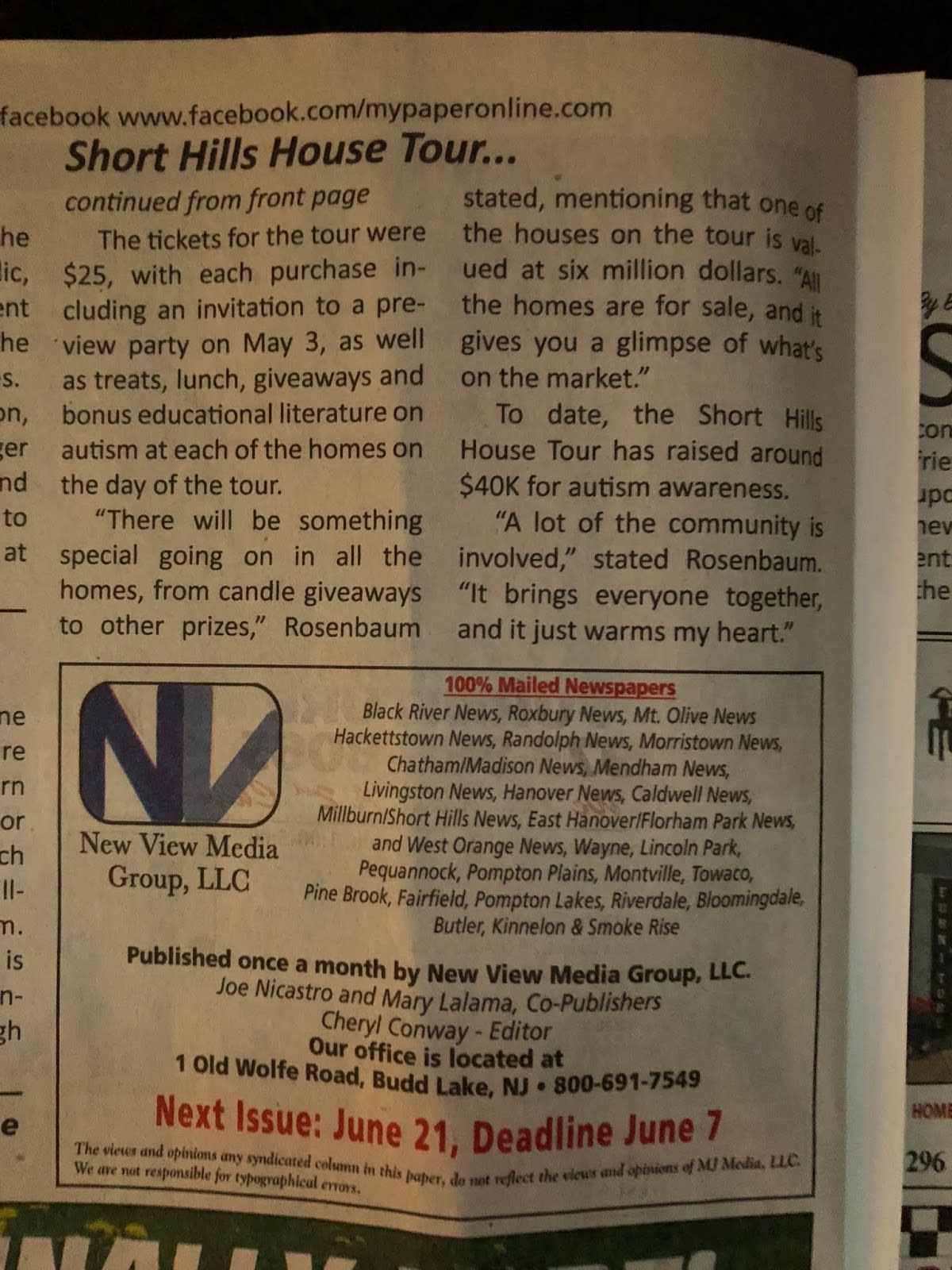 A few points deserving clarification are:​​
The kindergarten teacher gets a huge hug most every time I see her, since she has educated all 3 of my children as their wonderfully caring teacher.  Check out another article written related to  our journey.  
One of the letters written from an educator who has received one of the grants for attending Autism NJ's conference can be seen here.  They come back refreshed and ready with up to date strategies for the children in our schools.  
Regarding the real estate that is seen on the annual tour it really does give people a true sense of the values of the Short Hills market and potentially your own home.  It's a fun opportunity to get a pulse on the local market!  
All of the additional programs, besides the conferences from Autism NJ, where initiated by the Director of Special Services, Jennifer Sowa.  The tour helped pay for part of those programs.
Noteworthy (with many more involved not mentioned - 
see the tour map and photos
) Arlene Gonnella is always a generous sponsor with some of the best on the tour (this year $6M & still available);  Jon Lamkin and Matt Keane of Guaranteed Rate always put sushi and sandwiches in some of the houses on the tour;  Amy Burakovsky always puts a house on the tour;  Maggee Miggins, every time she participates gives out candles;  Jacky Elliott, the team leader at Sotheby's International was the igniter & cheerleader in the beginning for this event; Joanne Tedesco Kloud, the team leader at Weichert has always been a lovely supporter;  Tom Baio, local architect always writes a phat check;  The managing partners of KW, Howard Bunn & Cara Moxley are beyond generous and always show up to support me in some form or fashion;  Cecilia Valdez, KW Sales Associate partnering with me on planning this tour;  My family and especially my husband, Matthew Rosenbaum, high end local architect/design builder usually provides a highlighted house on tour, while providing patience and love (and amazing architecture in our town).  
Another special thanks to my dear friend, Lara Stolman, local producer of the movie "Swim Team".  It's a special award winning movie about a team consisting of only children on the Autism Spectrum.  It was playing in the media room in one of the mansions on the house tour.  If you missed it, check it out on Netflix!  

Seriously it warms my heart how all of these people come together to give to this cause.  
Thank you!