The 4th Annual Short Hills House Tour Benefiting Autism NJ and Millburn Special Services was another huge success. The tour showcases architecture and real estate in Millburn Township, and has huge community involvement. This year the tour provided 4 full paid scholarships for district members to attend the Autism NJ official state conference, along with monies for professional development for Millburn Specials Services to add to their budget. The next tour will be in May 2017. For more information go to
http://www.realshorthills.com/house-tour-benefiting-millburn-special-services/
.
Hartshorn's Principal, Kenneth Frattini, Tour Organizer, Melanie Rosenbaum, and School Board Member, Emily Jaffe, came out to support the community event at the Tour's Preview Party.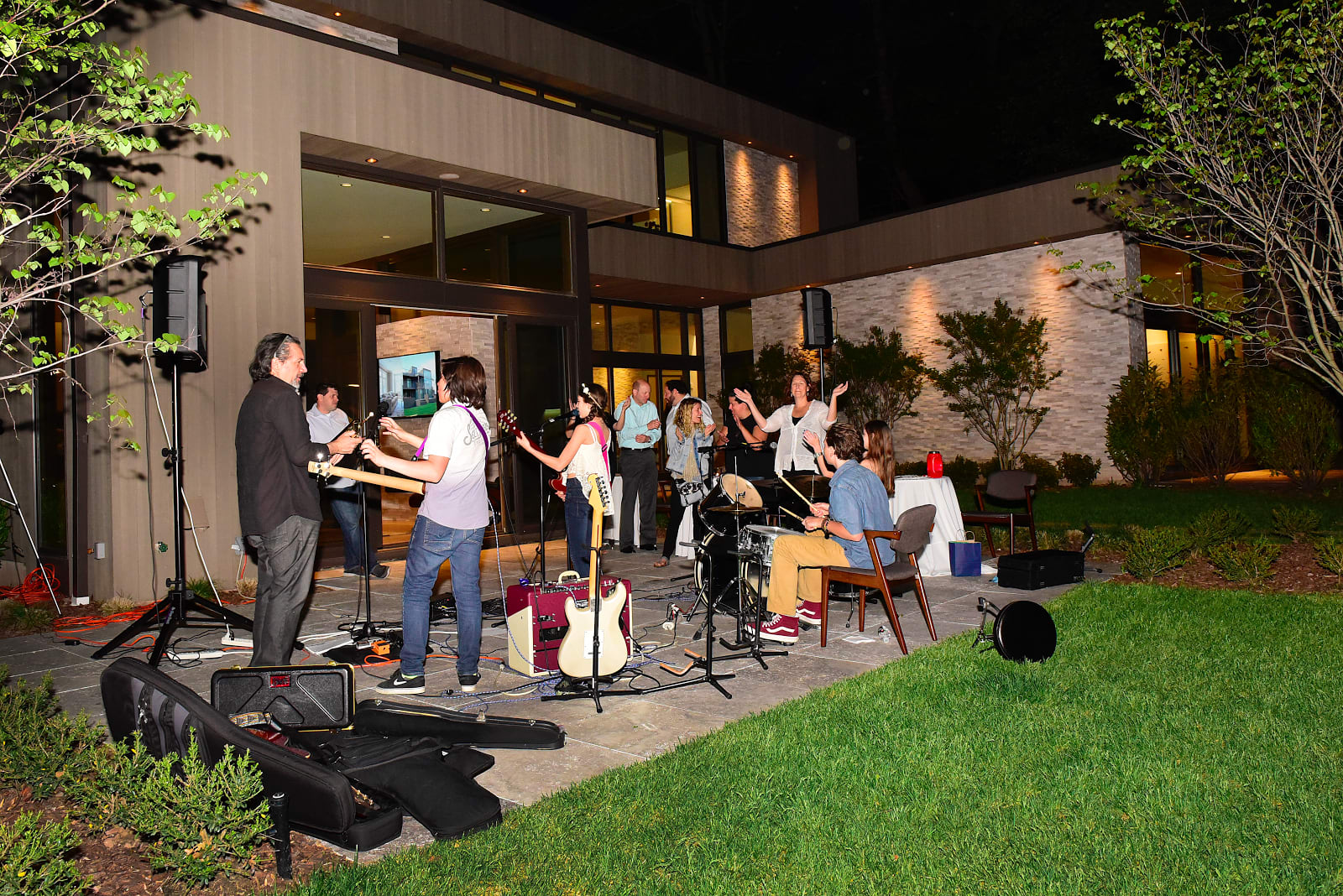 The High School group the Eyeronics performed at the Tour's Preview Party.
Local Designers staged one of the homes for the event. This room was designed by Greg Smith of Contemporary Art & Edition on Essex Street, not photographed. From left to right, designers and stagers, Michelina K., Uma Stewart, Laura Credico, & Maura Buckley.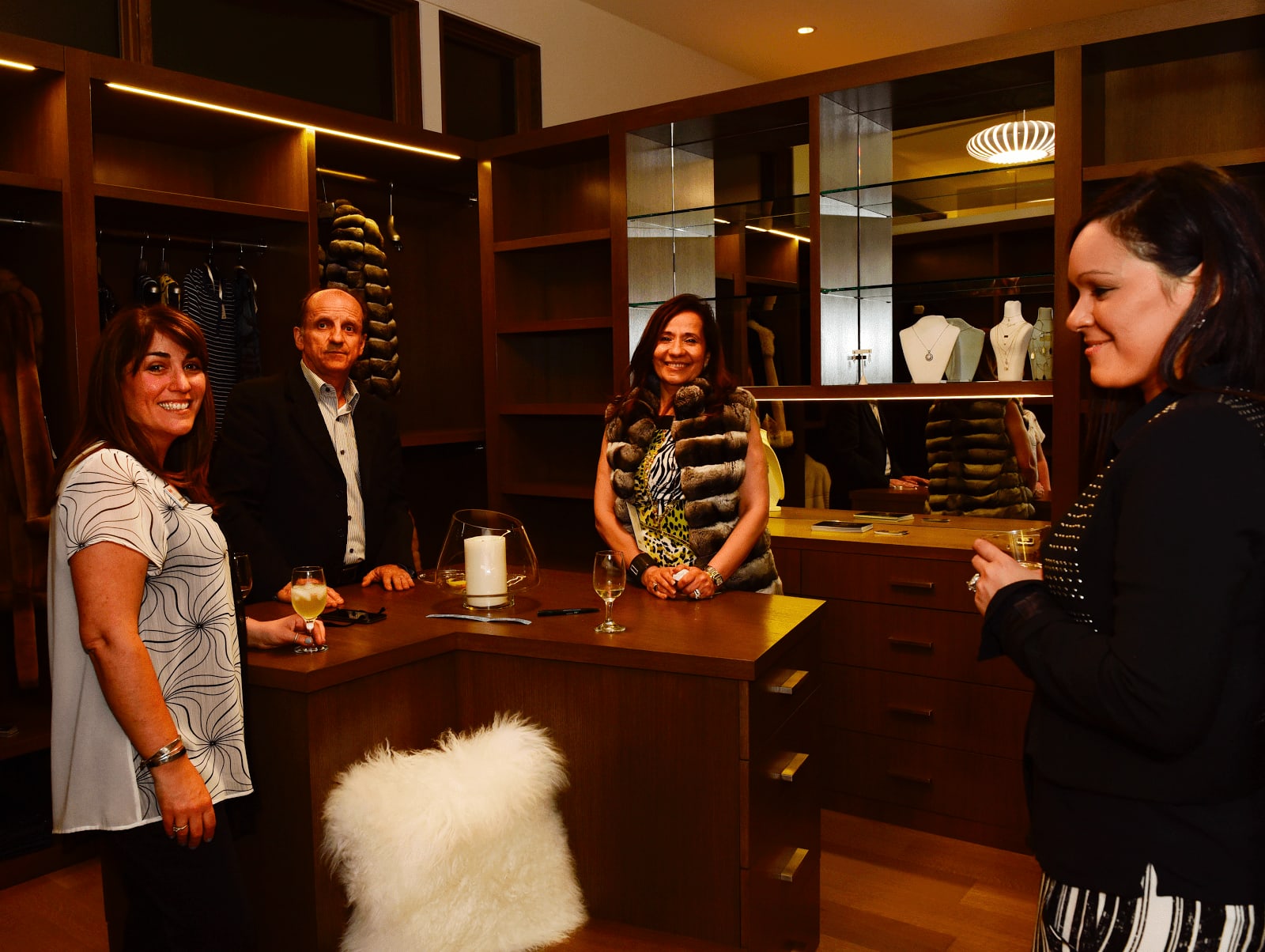 Schultz Furrier filled the master closet with beautiful furs and Bedazzeled added amazing jewels.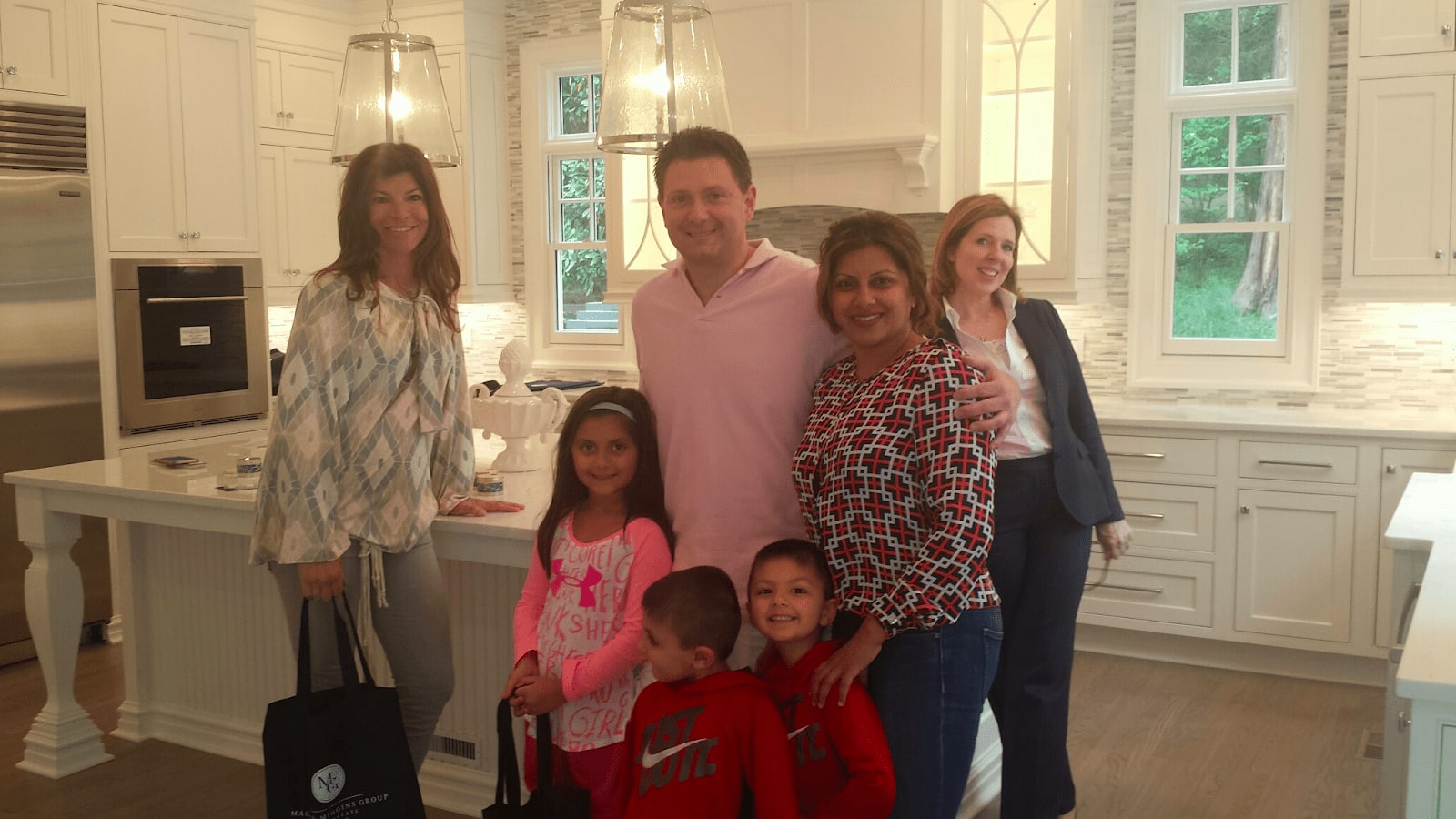 Many came out for the Architectural & Real Estate House Tour and made it a family affair, seeing beautiful homes like this one at 54 Western Drive, Maggee Miggin's listing along with Heidi Davis.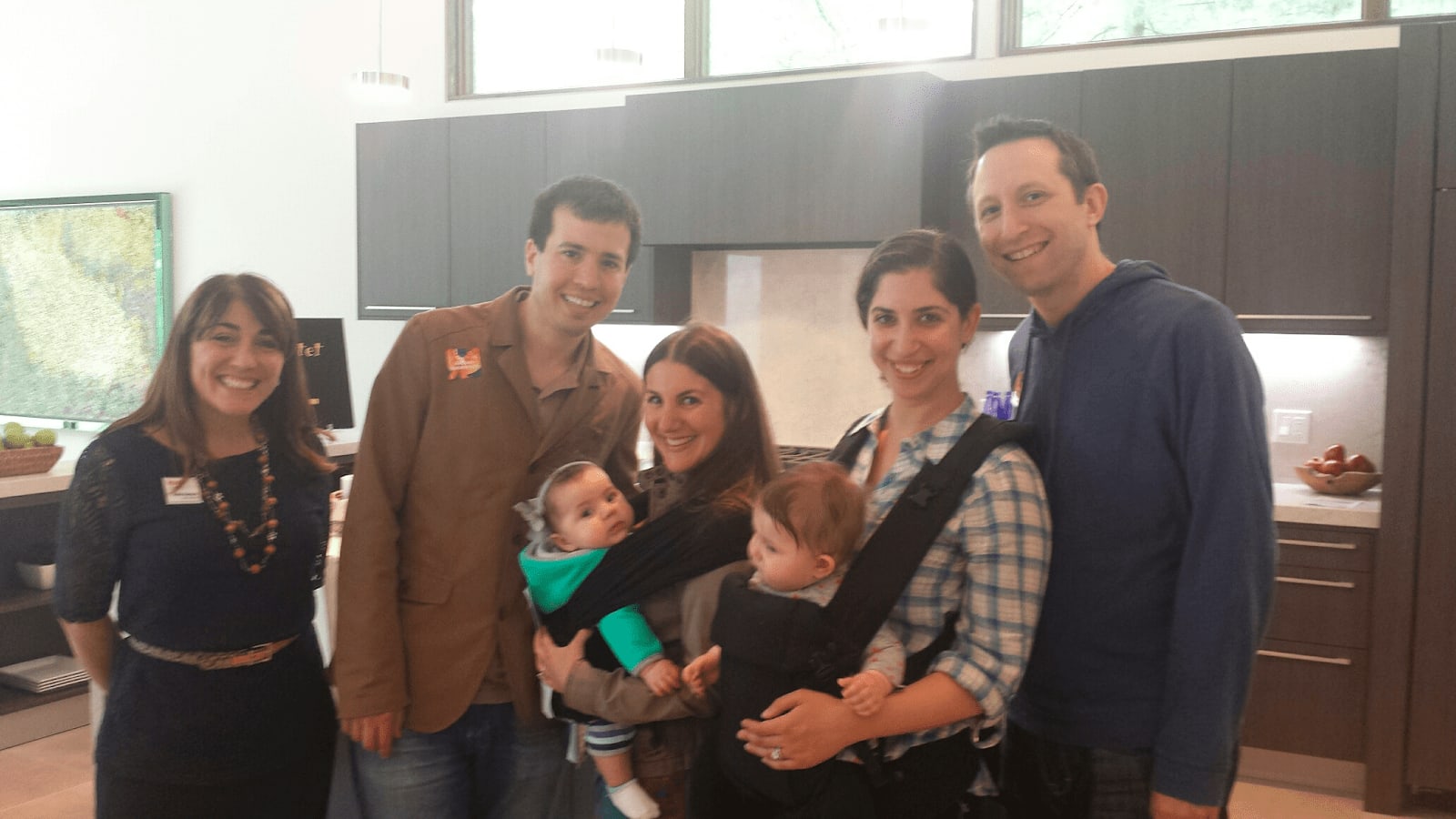 The tour participants even included a couples playdate shown in 12 Ferndale Rd, listed by Melanie Rosenbaum (tour organizer).